(but these two things are pretty awesome*)
Summer has arrived here in Utah. Today the temperature hovered around 92° F with a nice breeze, which in all honesty isn't that bad as long as you can find some shade. My social two year old wants to be out doing
something
every day all day. Today's adventures took us to
The Little Gym
& then over to the Gateway for lunch, a quick trip into
Gymboree
& then to an appointment at the Apple store to see if my phone could be fixed.
(it can't. awesome.)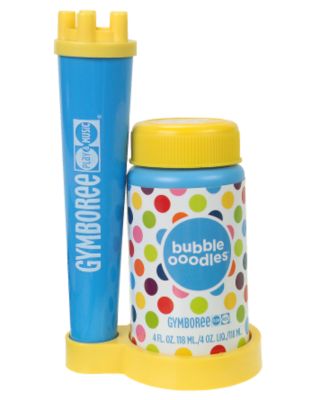 This afternoon we ventured out into the heat to use our new
Bubble Ooodles
- the sole reason we visited Gymboree. This thing is awesome. Although she's been getting better about it lately, for the most part Cassidy tends to lick the bubble wand when she "blows" bubbles. Clearly it isn't effective & she ends up frustrated with a yucky taste in her mouth. However, this thing - this fantastic, wonderful invention - lets her blow ridiculous amounts of bubbles without the previously mentioned issues. The wonderful teachers at The Little Gym have a couple that they use at the end of each class & the kids go wild every.single.time. Get one.
Playing outside when it's 92° F gets a little warm. The girls have recently discovered a love for all things popsicle related. Most of the stuff I've been able to find is either complete sugar water or, if it's real-fruit-based it isn't contained in any sort of squeezable container that prevents complete drippage down the face, shirt, shoes & any other body part that happens to be in the way. But there is this one product that we should buy stock in because it's so good & we buy it way too much.
Smooze
. Yes, you read that right, Smooze. It's frozen fruit + coconut goodness. It's vegan & gluten-free so it
has
to be good for you, right? Thanks to Ryan & Lindsay for introducing it to us. We're totally hooked.
How are you beating the heat these days?
*I was in no way, shape or form compensated for raving about these two products. I simply think they're awesome & wanted to share.